Suitable for commercial landscapes, domestic properties, sports pitches and more, our Classic turf is produced using a unique blend of tetraploid grass that is designed to create a more aesthetically pleasing surface.
As well as looking great, our Classic turf is far cheaper to maintain than other turfing options on the market and, like all our turfing options, is designed with the environment in mind with a significantly reduced impact on the world around us.
Incredibly strong, our Classic turf is resistant to both drought and wear, and due to the way the turf's shoot density blends with the fescues used in the mixture, it has a stunning colour all year round that suits every season.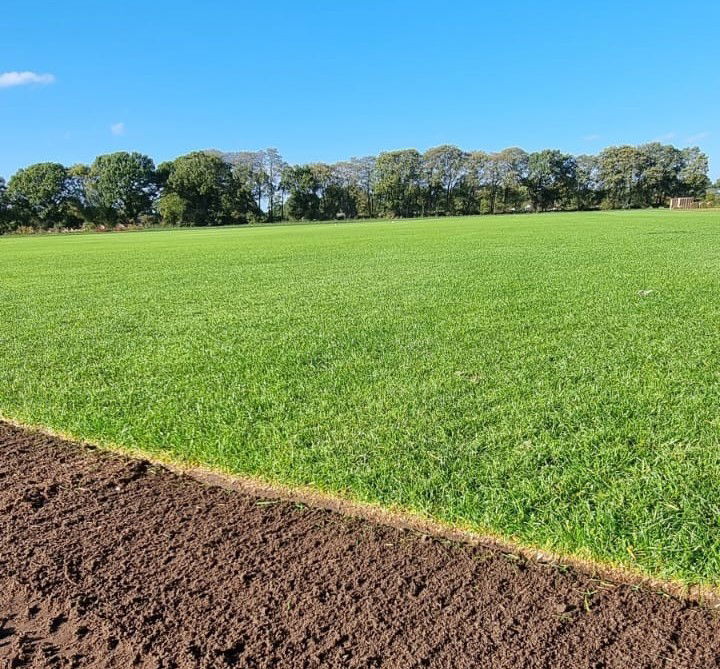 The benefits of our Classic turf are:
Great colour all year round
Drought resistance
Higher resistance to disease
Absorbs more carbon dioxide – making it better for the environment
Can cope with severe weather conditions
In terms of Classic turf maintenance, it can be mowed to as low as 6mm but can be kept to a height of 50mm if you'd prefer. And the longer the grass, the better it is at dealing with adverse weather conditions.
Up to 80sq.m. per pallet if fork offload is avaibale.
Up to 60sq.m. per pallet if tail lift offload is required.
The Turf is a quality blend of
c. 17% Dwarf perennial ryegrass
c.33% Slender creeping red fescue
c.50% Strong creeping red fescue